About Take-Han-GO!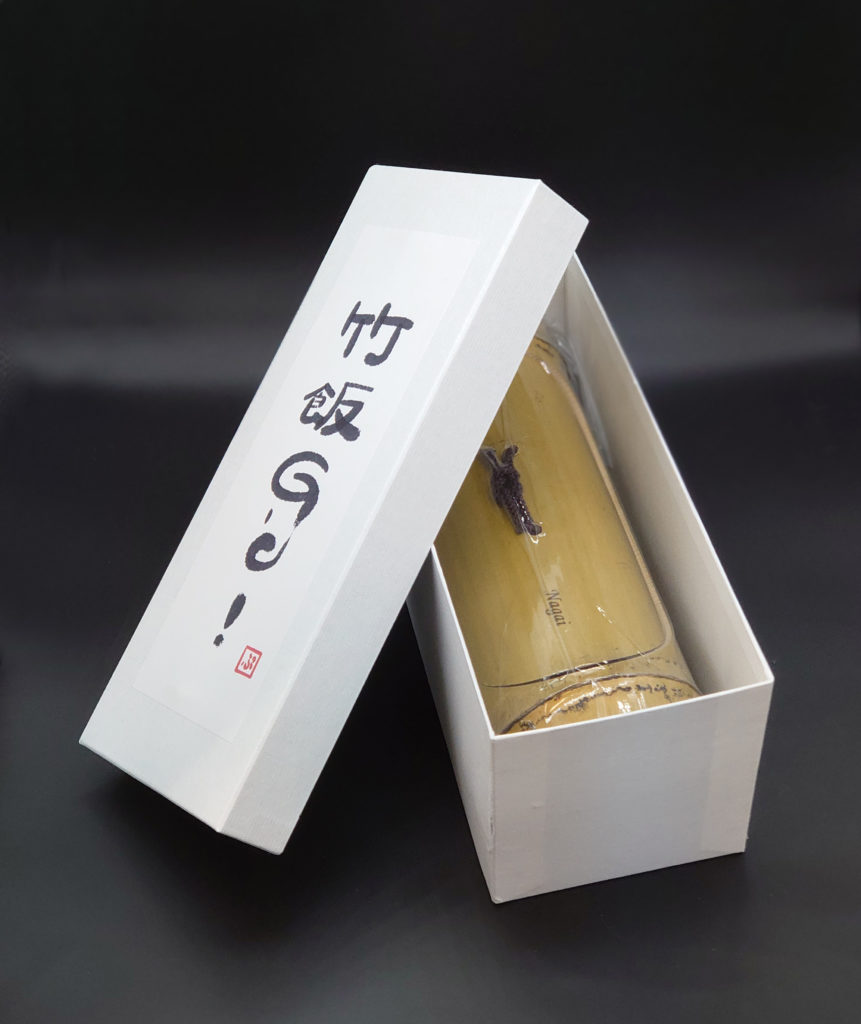 This is a package which contain 150g of Yufu Clear Water Rice and spatula in bamboo rice bowl.
Colaborating with Nagai-Seichiku which is very old bamboo factory in Beppu, You can cook very delicious rice on microwave cooker or barbecue stove in your garden.
This product is vacuum packed to keep the bamboo fresh.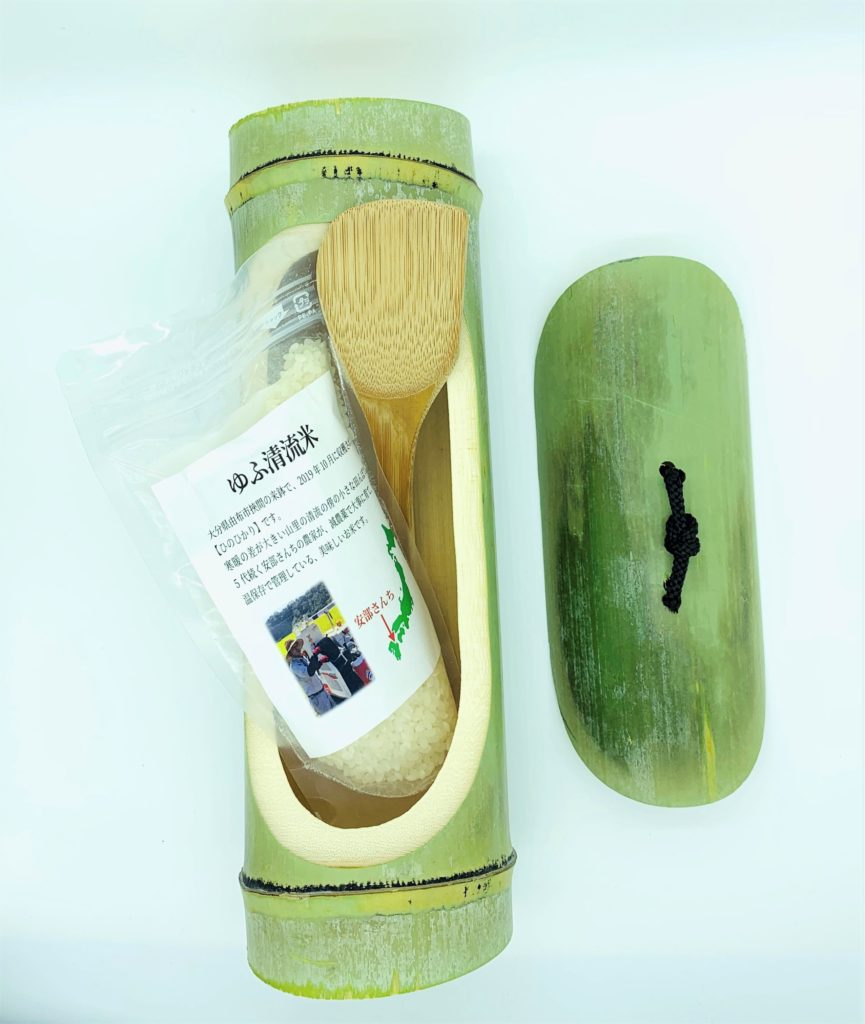 Bamboo is a living thing! Be careful not to get mold on moisture and cracks on dryness. Please store in a refrigerator or a well-ventilated place.
If it get mold , wipe it off with alcohol spray before it gets inside the bamboo.