Here's a detailed explanation of how to cook Take-Han-Go! on a BBQ.
You can cook the rice just like a regular rice cooker, but the heat will vary depending on your BBQ method, so use this article as a guide to find the best way to cook it!
This time we put the charcoal on the grill and cooked it.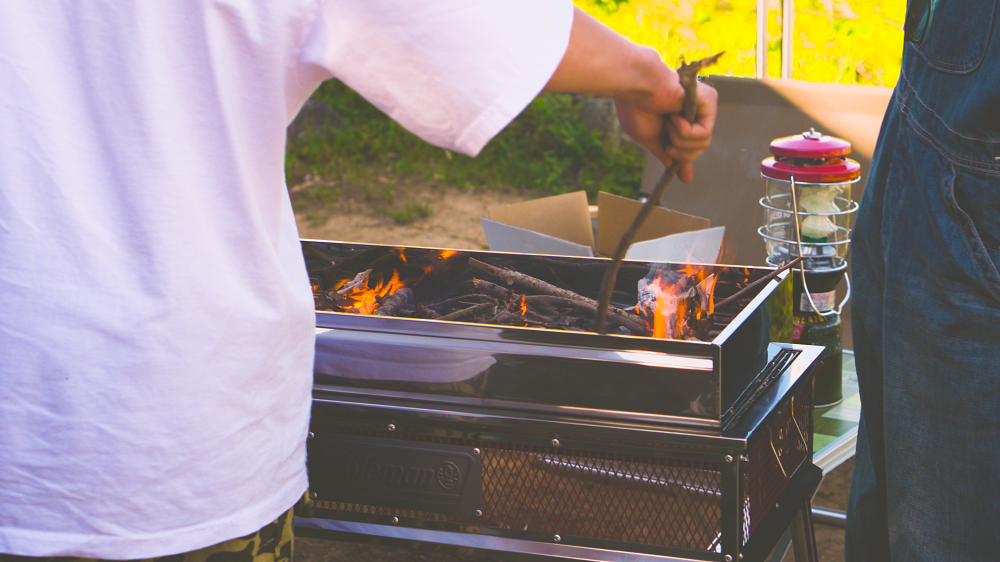 Open the Take-Han-Go! and transfer the YufuCleare-Water-Rice to the bamboo, but this time, we moved it to a colander first to polish the rice.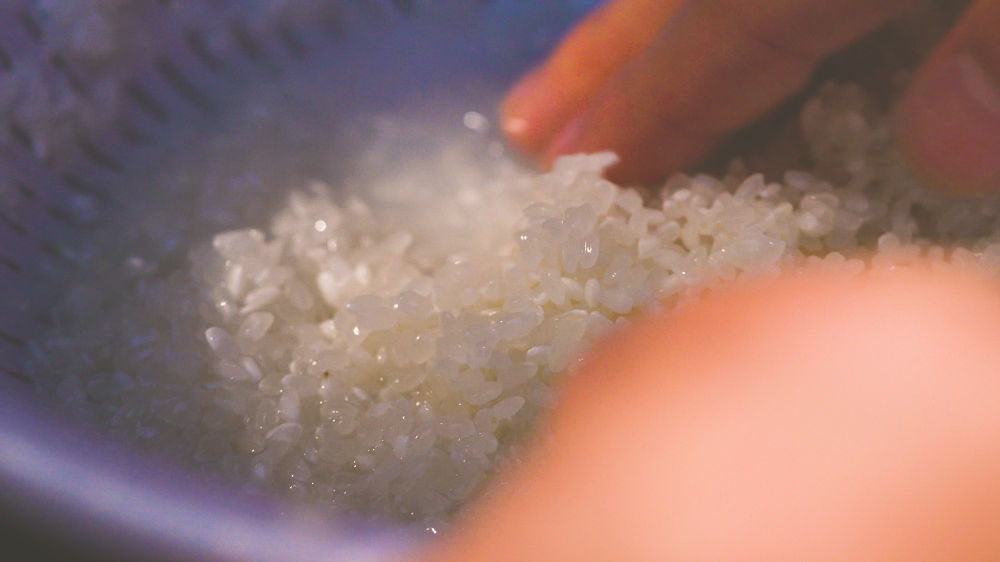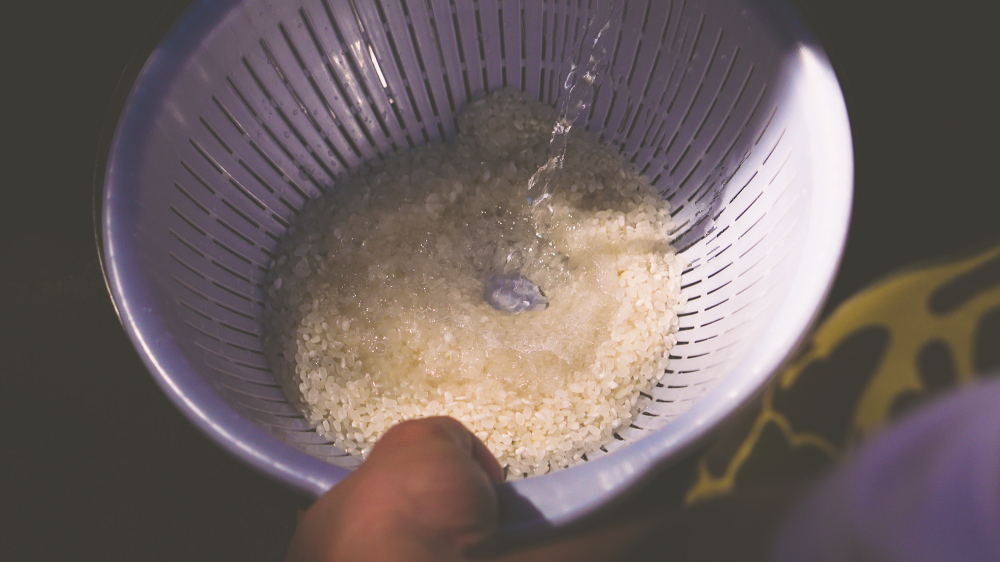 *If you don't have a colander or other tools to wash the rice, you can cook the rice as it is.
The rice is one cup of rice, so you can fill it with one cup of water, but if you don't have a measuring cup, you can fill it with about half to two-thirds of a bag of rice with water, which is just fine.
The hardness of the rice is your choice, so try to find just the right amount!
With the water in the bowl, shake it slightly to even out the water and rice.
Let it sit, covered, for 15 minutes.
Put the Take-Han-Go! on a level where it won't be exposed to direct heat, and cook for 20 minutes.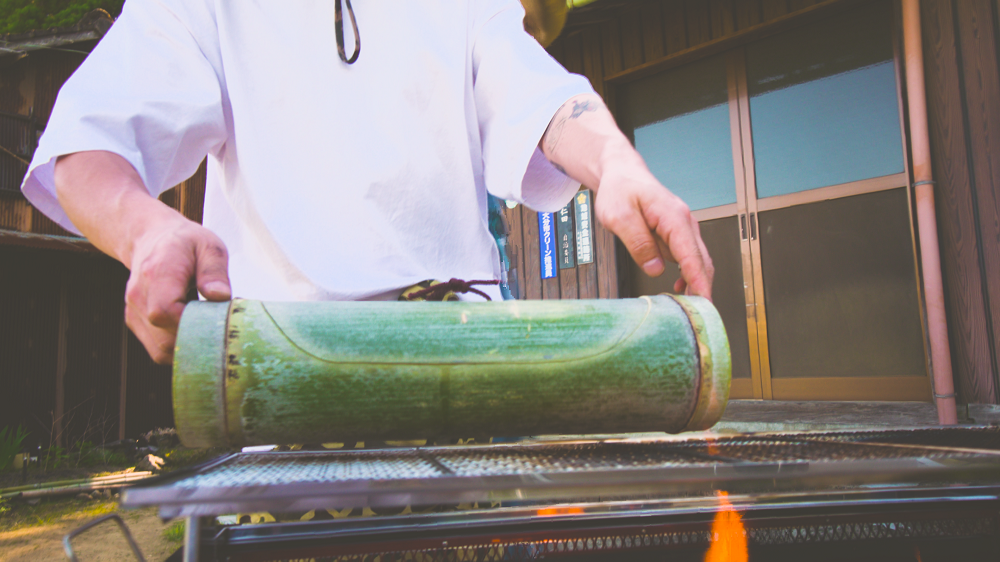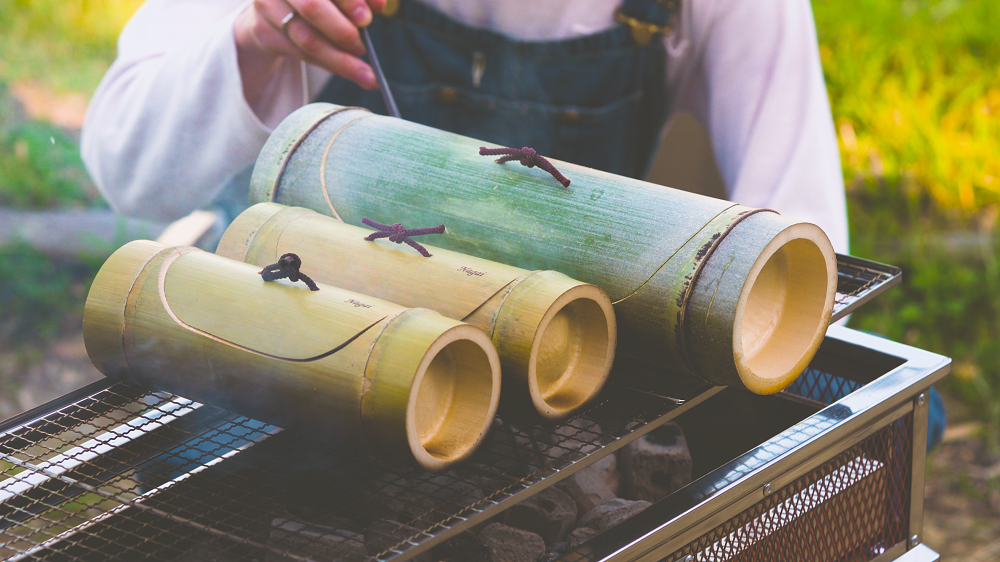 Remove from the heat and let it steam, covered, for 10 minutes.
For a delicious meal, be patient, on and on…
[!!! Caution!!!]
Please be very careful when holding the bamboo as it is hot.
If you place it on a table, be sure to place it on a pot stand or other surface.
The rice is cooked with a hint of bamboo flavor and is delicious ✨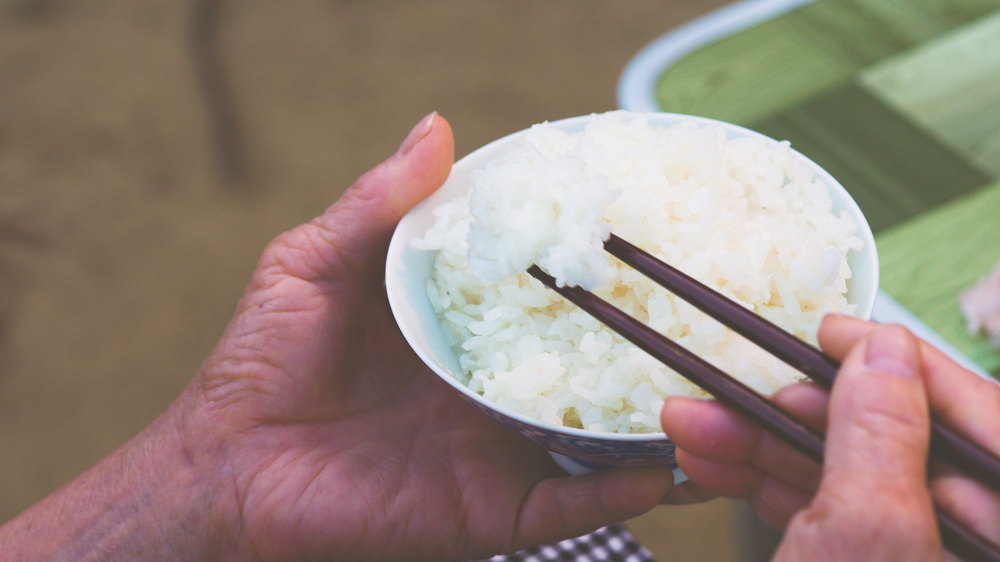 You can enjoy the fragrance of the bamboo and the sweetness of the rice as it is, or you can eat it with grilled meat and vegetables on a BBQ.
*Points to note when cooking on a BBQ
Depending on the method of BBQing, the degree of heat and direct heat will vary. If you use direct heat, the bamboo may get burnt quickly and you may not be able to cook the rice. Be sure to adjust the location of the bamboo rice cooker so that it is not exposed to direct heat.
The used bamboos can be used to cook rice again as long as they don't get burnt or broken.
Used bamboos can be disposed of as burnable garbage, but please dispose of it in accordance with your local laws and regulations or the area where your campsite is located.
A refill of 1 cup of "Yufu-Clear-Water-Rice" is also available for purchase.